Post by Staffbot on Feb 21, 2021 19:05:21 GMT -5
GENERAL INFORMATION
NAME
: Son Goku
ALIASES
: Goku, Kakarot
AGE
: 14
GENDER
: Male
SPECIES
: Saiyan | Saiyan Pride, Burning Ki, Zenkai
GENERAL TRAITS
: Quick Learner, Avenger
STARTING PLANET
: Earth
HOME REGION:
Eastern Pastures
---
CHARACTER DESCRIPTIONS

APPEARANCE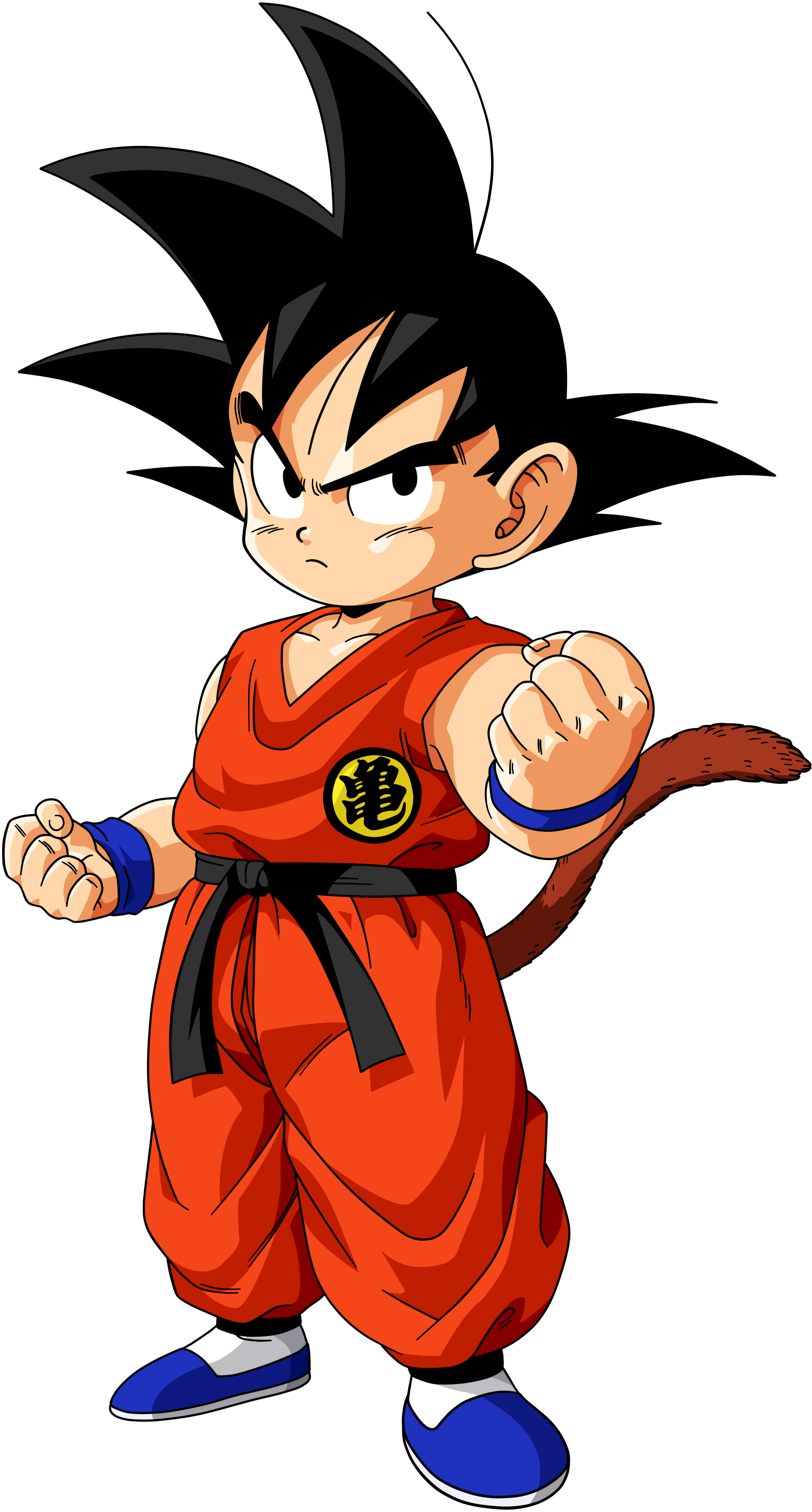 BACKGROUND
: Goku was born as Kakarot, on Planet Vegeta, far from his current home on Earth. However, his parents feared the tyrant that ruled over their planet, and sent Goku away in a space pod to keep him safe. He ultimately landed on Earth, where he was found by an old man that renamed him Son Goku. At first, Goku was a rowdy and disobedient child, until one day while on a hike with his foster father, he slipped and fell down a ravine, where he landed directly on his head! It took a while for his father to nurse him back to health, but once Goku recovered, he emerged as a far more innocent and friendly young boy - it was as if his innate Saiyan rambunctiousness had been knocked right out of his head!
A few years passed, and Goku's father sadly passed away, and Goku was left to live in the forest where he'd been raised all by himself. That was, until he encountered a young girl named Bulma, who was on a quest for the mythical Dragon Balls - one of which happened to have been owned by Goku's father! Shenanigans ensued, and the two ended up going on quite the journey across the world as they sought out these mystical, wish-granting artifacts. Along the way, Goku ended up joining the Turtle School, taught by Master Roshi, in the pursuit of furthering his strength.
What further adventures await Goku as he learns to harness his abilities? Only time will tell!
---
COMBAT INFORMATION
TECHNIQUES
:
Heavy Attack Technique || Kamehameha
A powerful ki blast Goku fires with two hands after concentrating a large amount of Ki.
Power: 80%


KP Cost: 6 KP
Variants: Overflowing

Light Attack Technique || Tail Attack
Goku whips around and whacks his opponent with his tail.
Power: 20%


KP Cost: 1 KP

Medium Defense Technique || Energy Shield
A shield Goku forms around himself with his ki energy, durable enough to help protect him from any attacks sent his way.


Power: 50%


KP Cost: 3 KP

Heavy Sparking Technique || Fist of the Oozaru
Goku blasts a massive wave of energy behind him with one hand, propelling himself ahead at breakneck speeds as his other hand thrusts forward in a fist powered by the might of the Oozaru.


Power: 100%


KP Cost: 5 KP


Variants: Piercing

Utility Technique || Ki Sensing
Goku is able to reach out with his senses and detect the ki energy of living beings around them, roughly gauging their strength so long as they do not have a form of anti-sense.

Utility Technique || Tail-Helicopter
Goku can rapidly spin his tail around behind him like a helicopter's propellers, allowing him to fly through the air without needing to use ki energy.
STARTING LOADOUT:
2,000 PL, 18,000 XP, 2,000 Zeni