Post by Frozen on Oct 21, 2021 7:10:28 GMT -5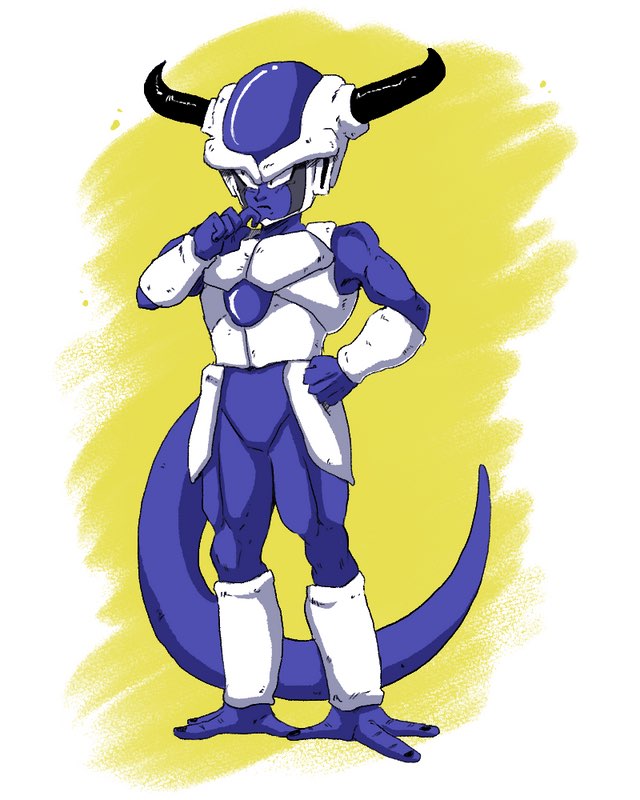 PL: 9800
Frozen had finally found a nice quiet place of moderate temperature where few seemed to be present: Mount Paozu. Seemingly untouched by the (admittedly) ravaging effects of industrialization, the mountain-peaks were a-swell with fresh air, ancient plant-life and giant, primitive wild-life, having avoided the onslaught of the dominant Earthling Races. Frozen himself sat atop one of the grassy bluffs with a thick wood surrounding him, his legs crossed under him with his hands held gingerly together in a meditation-pose. Sound did not travel far within the winding woods of Paozu's forests, being quickly absorbed by the layers of trees, leaves and branches that surrounded them all. This made it an optimal place for image-training, something he had picked up from the Earthlings here. By throwing himself into a self-generated illusion of battle, Frozen would be able to hone his senses and technique (and perhaps even physique) without risking his own health. T'was a brilliant technique, one he would have to introduce to his soldiers once he had returned home as Emperor.
The illusion he fought was that of his brother, drawing upon the moment of betrayal all that time ago. The scene was set: Frozen's throne-room, the Duke returning from a hard-week's negotiations. There his brother, Chille, would sit upon Frozen's throne, his face contorted into an arrogant sneer. Before the Arcosian could even approach, half-a-dozen assassins would LUNGE from the shadows, blades drawn, eyes wild... only to be dispatched with a wave of Frozen's hand! Their bodies would FLY back and crash into the surrounding pillars, collapsing him a heap as Chille would rise from his throne.

So typical of his brother to resort to these tactics, Frozen would note, quickly SHIFTING into his final form! Chille would do the same, the two brothers glaring hatefully at one another from across the room. No words needed to be said, the assassination attempt on Frozen's life being enough for them to know where they stand.
Meanwhile, in the real world, Frozen sat stock-still atop a stump amidst the woods, almost as if he were a statue or one with the trees themselves. His eyes were clenched shut, his face twitching every so often as the illusion escalated and intensified minute by minute. It appeared as if he were in the middle of an intense nightmare from the outside, his sleep being disturbed just enough to be visually obvious... but not enough to awaken him on his own.
WC: 407